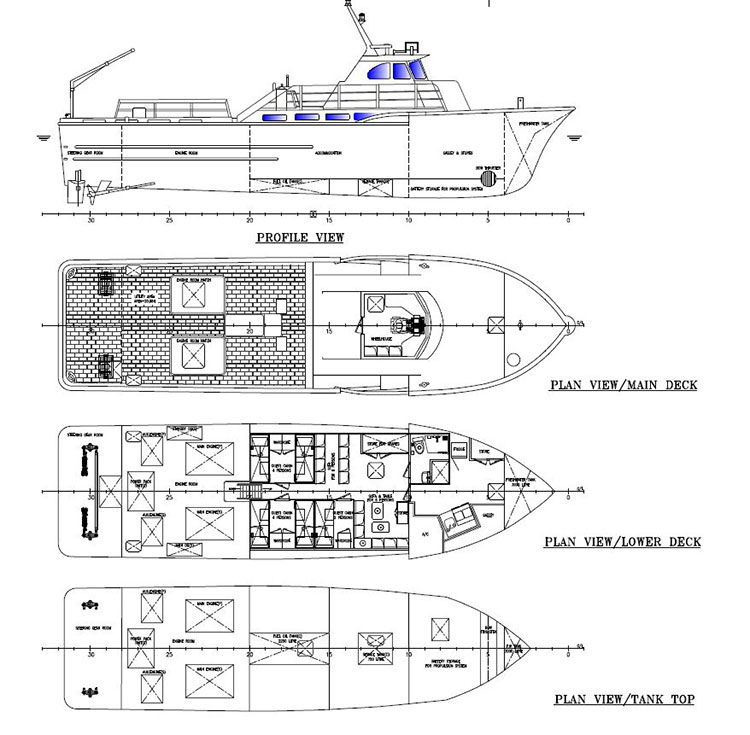 Naval Architecture
Ship New Building.
Stability Booklet
Dead weight survey and inclining experiments.
Drawings as per Classification Society's approval
Mooring and Towing analysis
Loading conditions and Preload/Ballasting procedures.
Longitudinal strength
Tonnage and freeboard calculation
Life Saving Appliance(LSA) and Fire Fighting Arrangements(FFA)
Ocean Tech Solutions heavily involved in naval architecture services from concept design, conversion, small craft and barges.
Our core activities such as;
New stability booklet preparation and updating existing booklet
Mooring and towing analysis
Loading conditions and Preload/Ballasting procedures.
Longitudinal strength
Tonnage and freeboard calculation
Dead weight survey and inclining experiments.
Load line calculations
Life saving Appliance(LSA) and Fire Fighting Arrangement(FFA)
Complete outfitting drawings for the Living quarters
Ship Conversion and Repair
With the in-house capability to convert/modify the existing vessel to its specifics needs with design and analysis full ship structure to international classification society standards for both steel and aluminium hull.
Our core activities such as;
Repair specification preparation with project planning and scheduling
Complete repair plan drawing preparation
Construction sequencing drawings
As built preparation