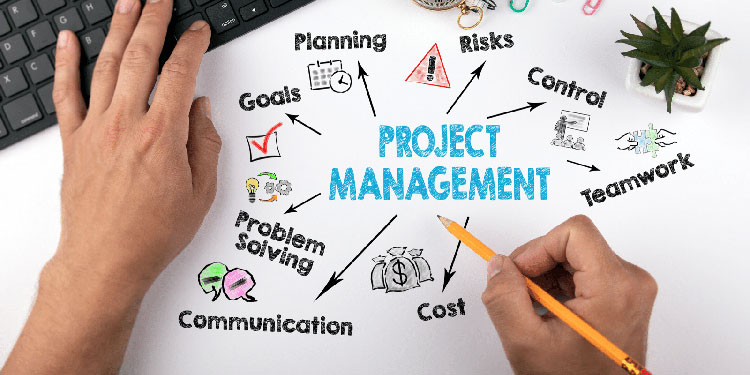 Project Management
By combining quality project advice and engineering services with experienced and capable project personnel, we can ensure our clients are the best positioned for a successful project outcome.
Ocean Tech Solutions is experienced in project management of marine and offshore projects ranging from early stage input to execution and delivery.
Our ranges of project management services include;
Site Supervision and construction management
Project planning development and contracting strategies.
Onboard survey & Inspection
Vessel condition assessment
Cadmatic is a software suite used in the marine industry for computer-aided design and engineering.
1. Cadmatic Specs
Cadmatic Specs refer to specifications or parameters that define the requirements, standards, and characteristics of various components or systems in the marine industry. These specs can include details about materials, dimensions, performance criteria, and more. Cadmatic allows users to create and manage these specifications to ensure that all design and engineering work complies with industry standards and project requirements.
2. Cadmatic Tutorials
Cadmatic Tutorials are educational resources or guides that help users learn how to use the Cadmatic software effectively. These tutorials typically include step-by-step instructions, videos, or documentation to teach users how to perform specific tasks or workflows within the software. They are essential for both beginners and experienced users to maximize their proficiency with Cadmatic.
3. Cadmatic Library
The library component in CADMATIC serves as a centralized repository for 3D models, drawings, and other design assets. It includes a wide range of elements such as pipes, valves, structural components, electrical symbols, and more. Engineers and designers can access and reuse existing designs, reducing duplication of effort and saving time in the design process.
The use of CADMATIC can lead to several benefits:
Efficient Design: CADMATIC allows for the creation of detailed 3D models of ships and their components. This not only aids in visualizing the final product but also helps in identifying design issues early in the process, reducing costly revisions.
Standardization: CADMATIC Specs ensure that all ship components meet predefined standards and regulations, promoting consistency and compliance.
Cost and Time Savings: By reducing design errors, rework, and enhancing collaboration, CADMATIC can ultimately lead to cost savings and quicker project completion.